Mission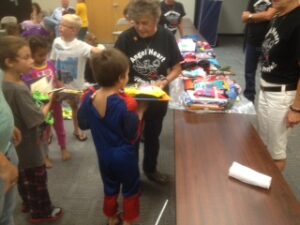 Angel Heart Pajama Project is a 501c3 Non-Profit Organization that provides new pajamas and books to children in need.
Vision
Through networking and collaboration with community-based organizations and businesses Angel Heart Pajama Project, will be the resource in communities for providing pajamas and books to children in foster care, homeless and in shelters.
Angel Heart Pajama Project will accomplish its goals through fund raising efforts, pajama and book drives, grant writing, use of its website and social media.