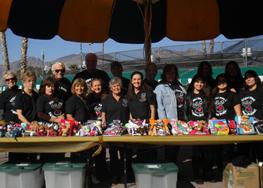 Angel Heart Pajama Project is a non-profit organization that provides pajamas and books to children in need.
New pajamas and new books give children a comforting and nurturing bedtime and encourage literacy.
Since 2013 Angel Heart Pajama Project has delivered over 7,000 pajamas and books.
Angel Heart Pajama Project's primary purpose is to distribute new pajamas and books to enrich the lives and share love and  caring to children in need. The children we help are in foster care, shelters, or are homeless. By providing free pajamas and books to children, we are able to bring the comfort and love of a warm hug at bedtime.