Past: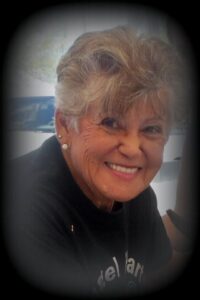 Angel Heart Pajama Project is the vision of Graciela Lopez, mother of the two co-founders, Maria Cuesta Patterson and Marty Croissant. In 1963, these three Cuban-born women immigrated to the United States to escape from political, religious, and economic distress. During their early years of adjusting to a new language and culture, Graciela Lopez, always found the money or the means to purchase new pajamas and books to enrich her children's lives.
The tradition was something the sisters looked forward to each holiday season. Graciela continued this tradition of giving pajamas and books during holidays and special occasions with her daughters, grandchildren, and now with her great granddaughter.
Present: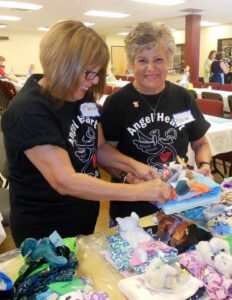 Marty and Maria recognized that this tradition provided them with stability and a love for reading. Through their professions, they also recognized that Arizona has a record number of children in state custody (over 17,000). These children often go to foster-care facilities in just the clothes they are wearing, and many of these children have seldom enjoyed the security, love, and feeling that someone cares about them. Snuggling up in cozy new pajamas with their very own new book gives these children a secure and nurturing experience and the feeling that someone cares.
Future:
Angel Heart Pajama Project's main program activity will be to distribute new pajamas and books to enrich the lives of children in need. The children that will be served primarily come from foster care, shelters, and homeless shelters. By providing free pajamas and books to children we will be able to bring comfort and love like a warm hug at bed time. Parents all over the world know that there is a special bonding that happens during bedtime. We hope to bring this joy of receiving a pajama and also encourage the joy of reading. The Angel Heart Pajama Project will make an impact on the children's lives and will leave a legacy for generations to come.